Sausage, Tomato & Swiss Cheese Pie
This recipe is so quick and simple.
Using Schneiders skinless sausages, and Pillsbury Croissants, you can make a yummy breakfast or brunch/snack open faced pie.
Ingredients:
Pillsbury Croissant (Grande), use 2 sheets
9 sliced schneiders sausage (cut in quarters, once horizontally and once vertically)
Sausages should be pre-cooked. I cook them in the oven on parchment paper for quick clean up. Once nice and brown they are ready to use and eat.
8 – 10 slices of swiss cheese
10 – 12 small grape tomatoes (fresh from garden even better)
Dijon Grainy mustard
Parmesan grated – optional
Preparation:
Place 2 croissant slices together, (pinch if need be so they don't separate), on a non stick cooking pan
Spread the bottom lightly with a layer of Dijon Grainy mustard (old fashioned mustard)
Roll up the edges of dough (4 sides)
Add your sausages slices
Add your tomato slices
Add your cheese
Top with parmesan optional.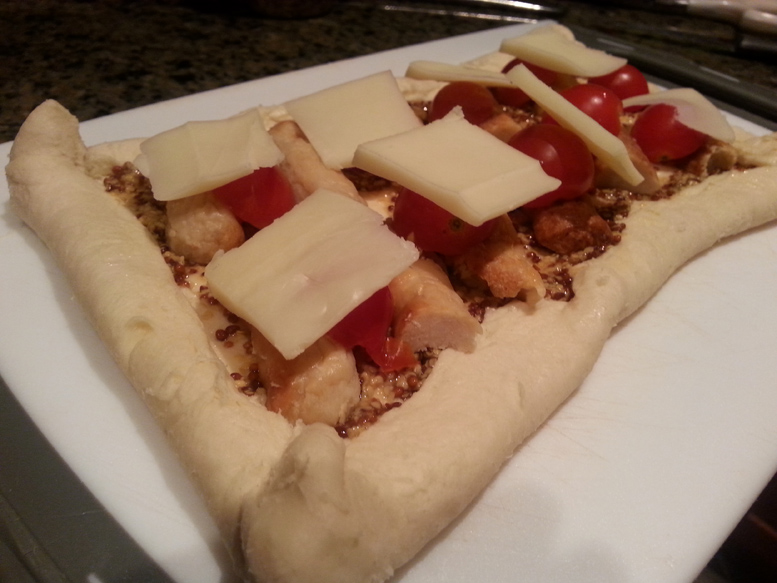 Pop in oven at 375 for approx. 15- 17 minutes until golden and puffed.  (note center does not quite puff up as much as outer area.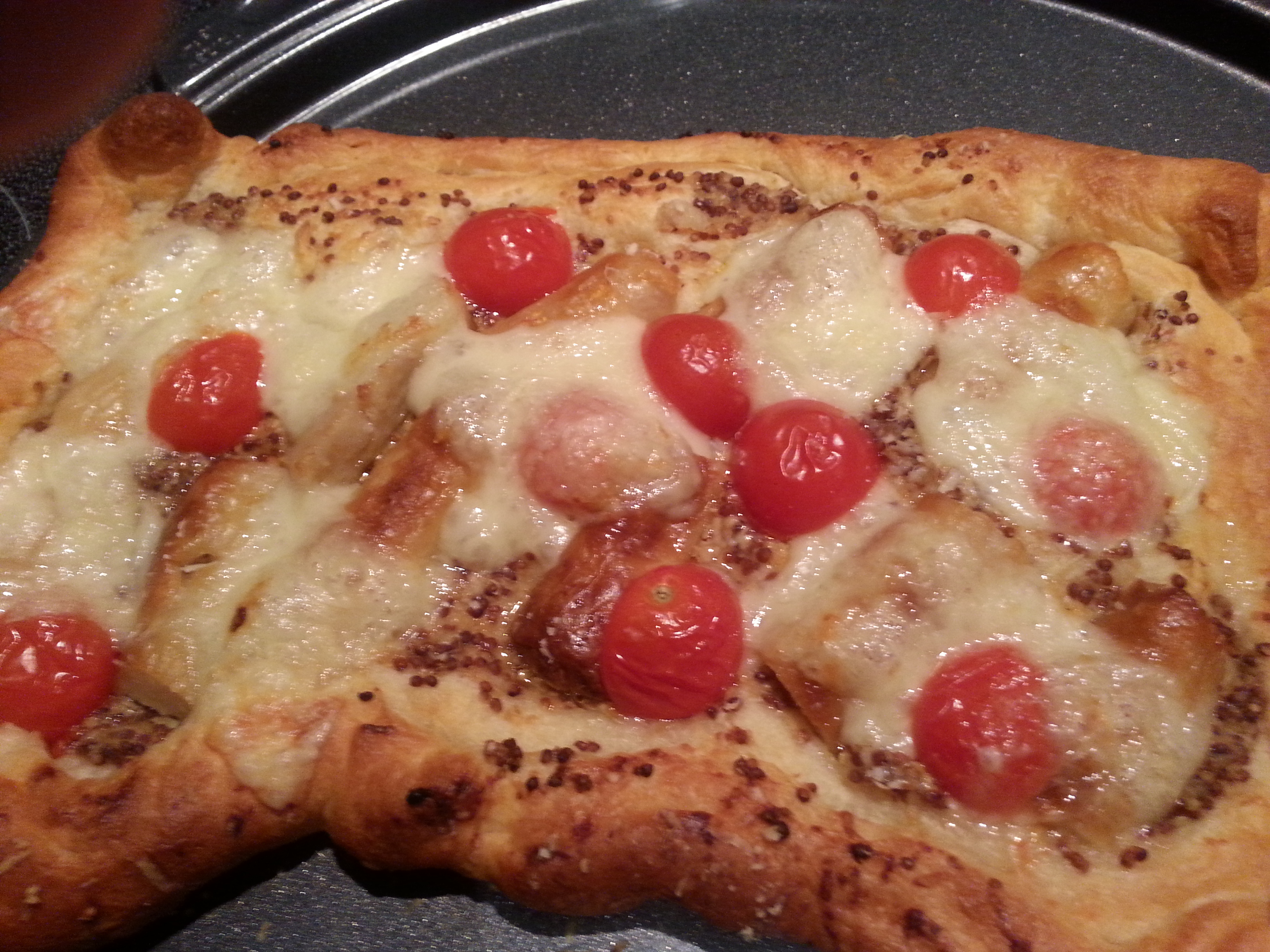 Enjoy!  great as breakie snack or brunch.
Check out the other sister recipe, with feta, egg and sausage.