Pesto Passion – Enjoying Pesto Many Ways Part I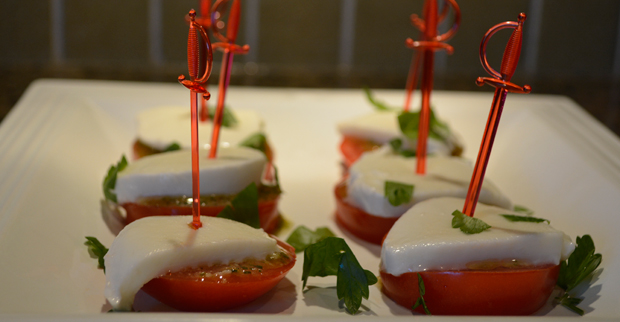 I first discovered Pesto while dining in Toronto.   Since I love pasta so much, the pasta dish with pesto sauce was a winner for me.
Since then, I long for summer so that I can enjoy the wonderful aroma of basil on my deck and to end off the summer season, it's pesto time.  I guess I'm starting early because there is so much to share and look forward to. Plan now to buy LOTS OF BASIL!
Pesto doesn't need to be limited to the classic basil, cheese and pine nuts blend.  There are many interesting combinations of herbs, nuts and cheese to enjoy this lovely paste type condiment. Below are a few recipes I shared on Rogers Daytime.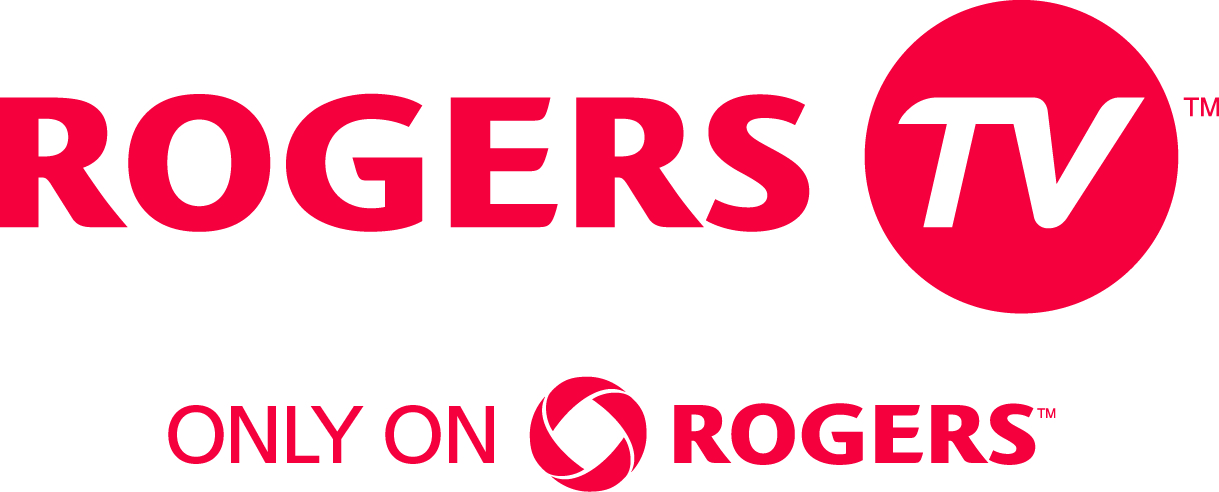 (Click here for video of our tv segment).
For the next 4 weeks (until the end of May), I will be sharing a variety of options to enjoy pesto in appetizers, main dishes and Pistou soup (more info to come on that topic, a French sister of Pesto).
We will start off with the Classic Pesto and then Tomato Basil Pesto utilizing fresh tomatoes instead of sun dried.  Sun dried is also very awsome, however, it is convenient and different to utilize some cherry tomatoes.   I will share my sun dried basil recipe in the next few weeks.
CLASSIC PESTO
1 cup basil (250 ml) clean and dry
(You can double the basil for more intense flavour). Right now basil not in season so I had to use basil plants from Sobeys.  I cleaned out their rack. 🙂
½ cup grated parmesan
4 tbsp pine nuts
1 large garlic clove
¼ to ½ tsp each pepper / salt
½ cup olive oil
Mix your dried goods in food processor, slowly add oil and blend away!  Adjust oil if the pesto is too dry.  Same as salt, you can adjust to your taste buds.
CHERRY TOMATO AND BASIL PESTO
½ cup pine nuts (roasted first) or roasted white almond slivers
3 garlic cloves (peeled)
4 ounces green or fresh purple basil (about 2 – 3 cups packed )

 

You can get away with 1 ½ cups but more basil is much better!
½ cup parmesan cheese (or pecorino romano) grated
15 – 25 cherry tomatoes (whole)
½ tsp salt
1/3 cup or so of extra virgin olive oil (adjust if necessary, same with salt)
 This is somewhat a reduced calorie pesto and is bursting with flavor.  Great for adding to a pesto pasta, a salad dressing or pita pizzas.
HERE ARE SOME PESTO USES IN RECIPES:
Uses for Pesto.  Here I'm showcasing the same food from the Rogers Daytime Show.  A pita pizza, tortelinni bites on skewers, a bean salad with capers and tomatoes and lastly a Rotini pasta with tomato basil pesto.
Pesto makes a great base for recipes or as a stand alone sauce.  I don't have a photo of the bean salad. Sorry.
Use your imagination, this stuff is great on everything!  The next day I made a few mock panini's in my George Foreman grill and even that was pretty yummy!
 BEAN SALAD:
1 can white Unico kidney beans (well rinsed)
1 – 2 tbsp capers
4 – 5 tablespoons basil pesto
1/4 cup finely diced red pepper
1 tbsp finely diced onion
7  Campari tomatoes, quartered.Serve room temperature.
DID YOU KNOW?  Italian Cheese Varieties:
Grana Padano?  Parmesan? Pecorino Romano?
Which is best to use for pesto? What are the differences?
Grano Padano is a subtler and less nutty and salty than Parmigiano. Parmigiano-reggiano is more sweet but also has the salt factor. Pecorino romano seems more animal/gamy flavour.
So what is the difference with Pistou or Pesto!
They are both delish but there are a few differences.
Wikki What is Pistou?
Pistou, or pistou sauce, is a Provençal cold sauce made from cloves of garlic, fresh basil, and olive oil. It is somewhat similar to pesto, although it lacks pine nuts. Some modern versions of the recipe include grated parmesan, pecorino or similar hard cheeses. A somewhat similar sauce is Argentine chimichurri made with parsley.
Pistou has origins from France.   Popular with making soup.  But I love the use and easy of making Pistou which can be enjoyed in dressings for salads, casseroles, pasta, sauces, pizza and of course the pistou soup.
Wikki What is Pesto?
Pesto (Italian pronunciation: [ˈpesto], Genoese: [ˈpestu]) is a sauce originating in Genoa in the Liguria region of northern Italy (pesto genovese),[1] and traditionally consists of crushed garlic, basil, and European pine nuts blended with olive oil, Parmigiano Reggiano (Parmesan cheese), and Fiore Sardo (cheese made from sheep's milk).[2]