Chorizo Meatballs
Gluten Free, & Garlic Lover Approved

Ingredients:
1 lb ground pork
4 lbs ground beef (extra lean)
4 Andouille sausages (remove from casing)
6 cloves garlic – minced
1 teaspoon spicy chili powder
5 teaspoon smoked paprika
3 teaspoon oregano
Fresh ground pepper & salt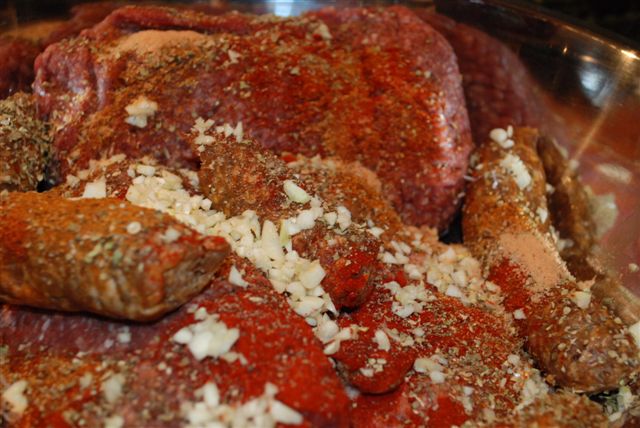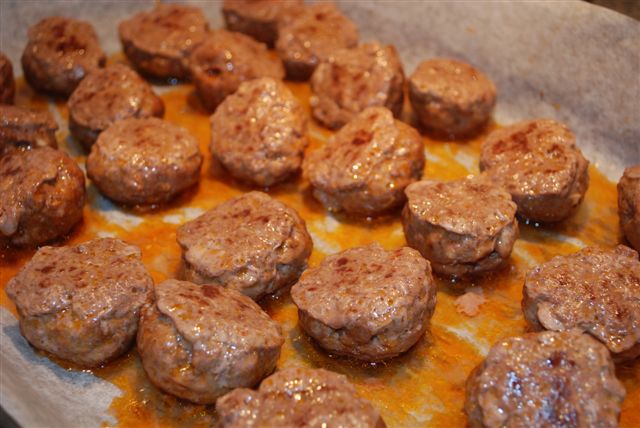 Click to view larger images
Sauce ingredients:
½ can crushed tomatoes
15 – 20 stuffed green olives (optional)
10 Campari tomatoes (quartered)
Top with parsley leaves, or chives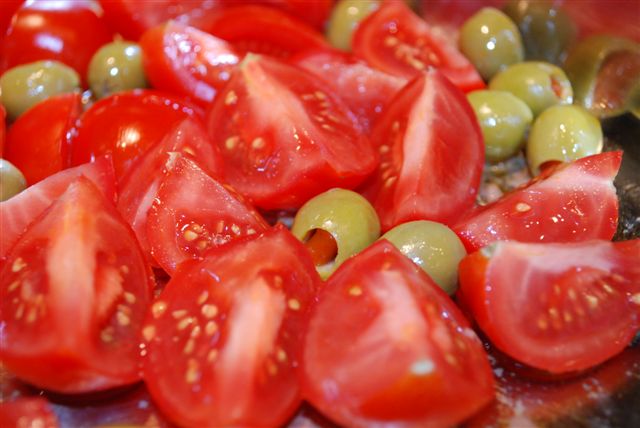 Click to view larger images
Directions:
Add garlic and dried spices to meat.
Mix very well with your hands, and then make medium sized meatballs.
(Because I made 48, I precooked them a bit in the oven in 2 batches on large tray.
Salt the tops of the meatballs with sea salt, then cook for 5 minutes each side at 370.)
Sauté your tomatoes with ½ can of crushed tomatoes
Add your meatballs to the mixture. Gently stir and simmer for 10 minutes.
Serving immediately is ideal to not overcook the meat, however, when serving 12 guests with all of the other goodies, I had to reheat, so the meatballs were a little drier but keep in mind, there are no additives or bread. The flavor is there and you can tweak the spice according to your taste buds etc.
Can you say yummy = delicioso OR "que rico?"
Click to view larger image