Manchego Cheese Wrapped in Prosciutto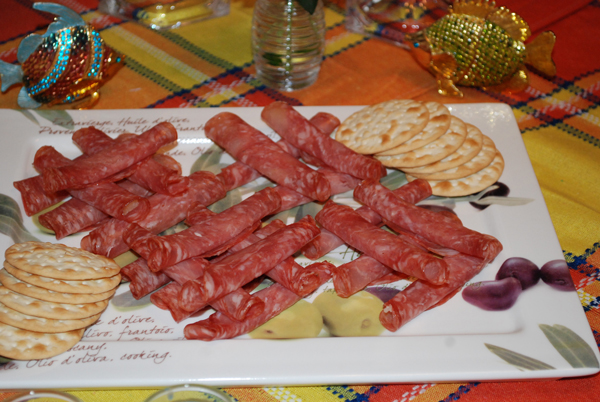 Another Easy Spanish Tapa (with a bit of Italian fusion)
In Spain I had the best smoked ham ever.  Iberico ham. It is so fresh and tasty and goes well with all of the many tapas available in Spain as well as sandwiches.
Very flavourfull, (salty) has depth, however, to get this treasure here in Canada is not easily done.
There might be a few special stores in Toronto but you will pay an arm and a leg.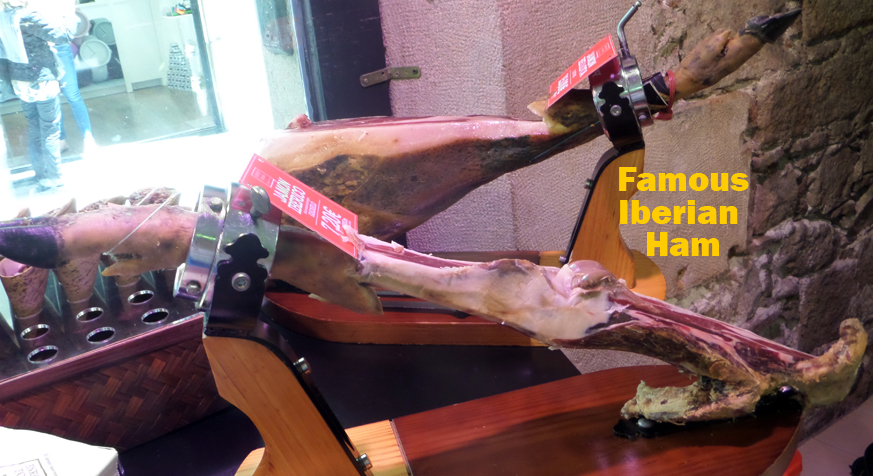 You can also order online (check this site) and again, your hard earned cash will be gone in a jiffy.  This meat is like gold!   http://www.tienda.com/jamon/  A piece of ham like this will cost you minimum $650 and up.  In Spain they leave the hoof on the meat.  At first it was weird, but then I thought it was cool and authentic.
Spain is also known for another ham, Serrano ham, but I don't know that I'm as fond of it.
So what happens now, well I improvise and use some delicious fresh prosciutto/salami from The Bakers Table on Ritson Road South in Oshawa.
This little deli is a gem and all my Italian friends go there.  You have to check it out, I highly recommend it.
INGREDIENTS:
20 pieces of Manchego Cheese (sliced in sticks) (available from Buckinham Meats in Oshawa)
20 thinly sliced pieces of quality Prosciutto or combo ham/salami
DIRECTIONS:
These little parcels were easy to make.
I simply wrapped one of each thinly sliced meat around a carefully measured stick of that 'to die for' Manchego Cheese.
This tapa was a hit, not difficult to make, just a bit of time. Enjoy!