Heritage Lunch Series – Jamaican Luncheon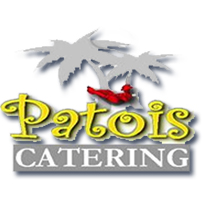 http://www.patoisjamaicanrestaurant.com/
Patois Jamaican Restaurant & Catering
1286 Kingston Road, Pickering Ontario
The caterer of choice for this event is Patois Catering, featuring an authentic Jamaican Patois menu.  Our delicious meal consisted of Jerk Chicken (not too spicy), Beef Oxtail, Callaloo & Chickpeas (Vegan friendly), Rice & Peas (Vegan friendly), Summer Salad (Vegan friendly), Dhal Puri Roti Skin (Vegan friendly), Gravy, Hot Sauce, Traditional Jamaican Black Cake (vegan friendly).  It was so good that some went back for seconds and even thirds.
Presented and sponsored by DURHAMbiz Marketing & Promotions .
Our hostess for this event was  Jacquelynn Tanner, of Sutton Realty .
Video is produced by Purple Door Creative.
What's Cooking in Durham – Heritage Lunch Series – Jamaican from Purple Door Creative on Vimeo.